I was tagged by Debby over at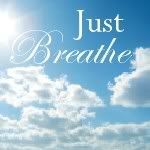 So here goes......................
1. WERE YOU NAMED AFTER ANYONE?
My middle name is my mom's.
2. WHEN WAS THE LAST TIME YOU CRIED?
A couple of weeks ago.
3. DO YOU LIKE YOUR HANDWRITING?
Yep.
4. WHAT IS YOUR FAVORITE LUNCH MEAT?
Turkey.
5. DO YOU HAVE KIDS?
4 girls and 1 boy
6. IF YOU WERE ANOTHER PERSON WOULD YOU BE FRIENDS WITH YOU?
Yep
7. DO YOU USE SARCASM A LOT?
You bet.
8. DO YOU STILL HAVE YOUR TONSILS?
Yep
9. WOULD YOU BUNGEE JUMP?
No way
11. DO YOU UNTIE YOUR SHOES WHEN YOU TAKE THEM OFF?
No
12. DO YOU THINK YOU ARE STRONG?
Oh yes.
13. WHAT IS YOUR FAVORITE ICE CREAM?
Actually i'de rather have sherbert.
14. WHAT IS THE FIRST THING YOU NOTICE ABOUT PEOPLE?
Body lanquage.
15. RED OR PINK?
Red
16. WHAT IS THE WEATHER LIKE OUTSIDE?
Warm and wet
17. WHAT IS YOUR FAVORITE DRINK?
water
18. WHAT COLOR SHOES ARE YOU WEARING?
There are NO shoes on my feet.
19. WHAT WAS THE LAST THING YOU ATE?
Green salad
20. WHAT ARE YOU LISTENING TO RIGHT NOW?
The silence.
21. IF YOU WERE A CRAYON, WHAT COLOR WOULD YOU BE?
Blue
22. FAVORITE SMELLS?
Green smells, like basil, green tea, fresh cut grass....and water smells, like rain, seawater, etc.
23. WHO WAS THE LAST PERSON YOU TALKED TO ON THE PHONE?
My sister.
24. FAVORITE SPORTS TO WATCH?
Don't watch sports.
27. HAIR COLOR?
Silver and grey.
28. EYE COLOR?
Grey green
29. DO YOU WEAR CONTACTS?
No
30. FAVORITE FOOD?
Fresh vegis and fruits
31. SCARY MOVIES OR HAPPY ENDINGS?
Both
32. LAST MOVIE YOU WATCHED?
Where the Wild Things Are
33. WHAT COLOR SHIRT ARE YOU WEARING?
White
34. SUMMER OR WINTER?
Summer
35. HUGS OR KISSES?
Hugs
36. CAR OR TRUCK?
Car
39. WHAT BOOK ARE YOU READING NOW?
The Dome by Stephen King
40. WHAT IS ON YOUR MOUSE PAD?
Don't use one, i have a roller ball mouse.
41. WHAT DID YOU WATCH ON TV LAST NIGHT?
CSI
42. FAVORITE SOUND?
Laughter
43. ROLLING STONES OR BEATLES?
Rolling Stones
44. WHERE DO YOU WANT TO GO TO NEXT?
Wherever the wind takes me.
45. DO YOU HAVE A SPECIAL TALENT?
Fancy needlework.
46. WHERE WERE YOU BORN?
Chehalis, Washington